Life Writing for Beginners: Group Coaching Opportunity
Has anyone ever told you that you've led an interesting life or that you had an incredible experience that should be written down? Maybe nobody's ever said those words, exactly, to you, but you feel you have lessons to share with the world. Writing about your life can be an incredibly powerful process. And you don't have to publish your story, if you don't want to! I've worked with many authors who simply want to shape their experiences into a form that can be shared amongst family and friends (and preserved for their own benefit).
You may have heard the term "memoir" before, which is a person's own point of view about a specific period or focus of their life. But memoir is not the only form of life writing, and I encourage you to consider writing about your life even if you have no desire to write a book (if you do, that's great, too!). Maybe you'd like to write about that one memorable family vacation—so the idea of a short story appeals to you. Maybe you'd like to write a collection of essays…or some poems that chronicle various points of your life. These are all forms of life writing!
Whether you wish to share your story/experience with the world or create something powerful for yourself, i invite you to start writing about your life.
You don't need to have participated in an ultra-marathon, won a million dollars, healed from a devastating illness/injury, or experienced trauma to write your life story (you can absolutely write about these things, of course, if they are part of your life!). As a professional editor, I get the honour of reading many life stories and each one has a value to share with the world. Each one is different in its telling and each one has a different focus.
Memoirs are one of the top selling genres right now. We just love reading about other people's lives! So, what makes your story different from any other on the shelf? Answer: It's not yet written down. 
That's it. That's the only difference. Those memoirs you see in bookstores? Those authors were once where you sit now. So the only difference is that those authors made a decision to write their story and then took active steps to achieve their goal.
I CAN HELP YOU WRITE YOUR STORY. 
Has writing your story been on your mind for a while, but you have no idea where to start?
Have you started to write your story many times over the years but can't seem to make any progress?
Have you only just now, after seeing this page, thought about writing your story?
Whether you wish to see your book on a shelf of a local bookseller or you'd like to create something that you safely tuck away on a shelf in your home for your eyes only, writing about your life experiences is not easy. No matter what your ultimate goal is and regardless of whether you want to see it published, sharing your story involves many steps and emotions.
KEEP READING IF YOU'D LIKE TO…
Write a memoir (book)

Write a collection of stories/essays about various life experiences

Write one story about one experience

Write a collection of poems about various life experiences

Write about your life, but you're unsure yet what form you'd like to use
When it comes to writing about your life, there's no one set structure. All that matters is…you!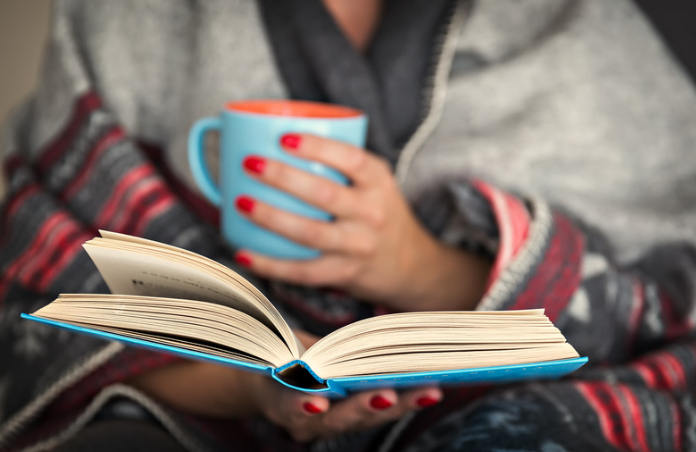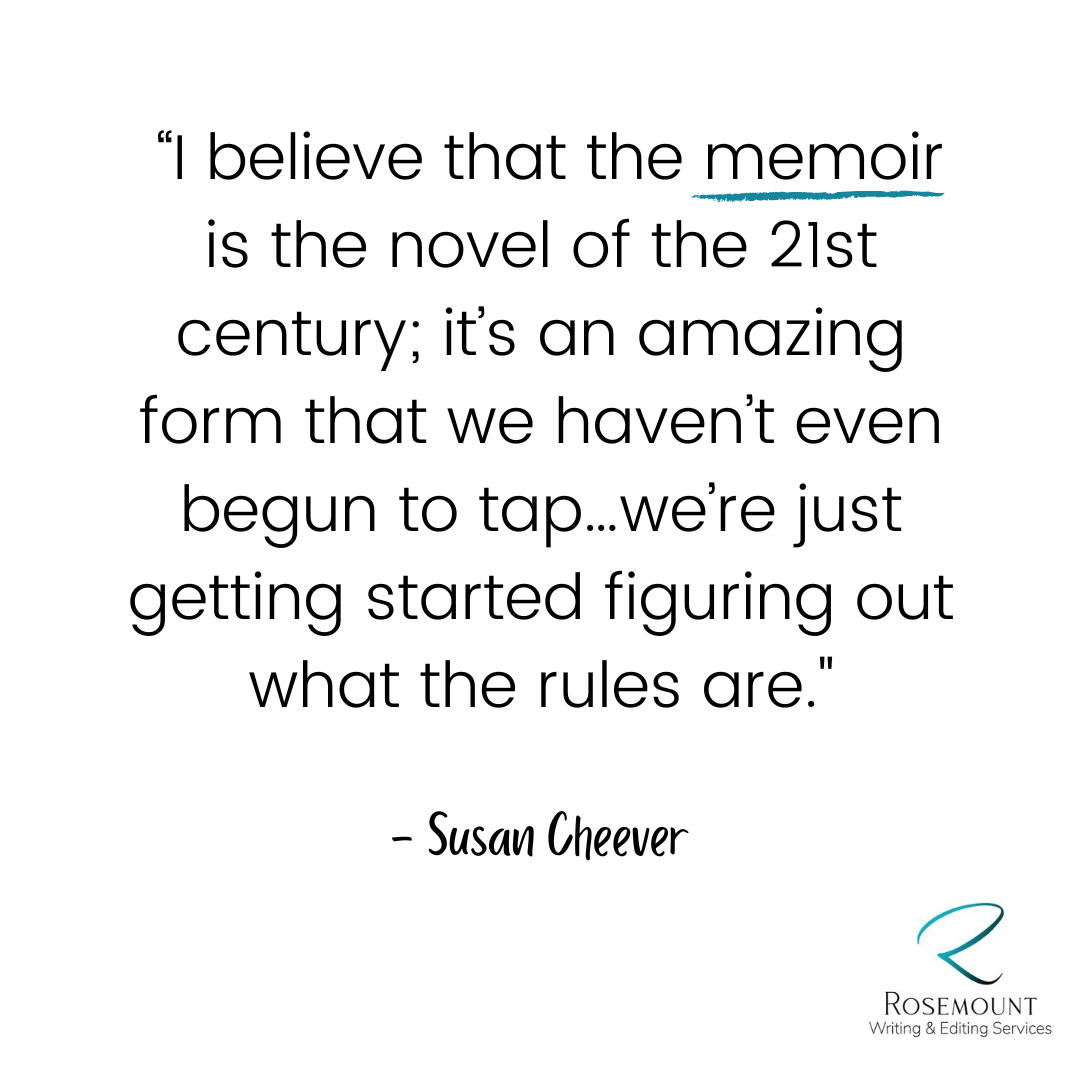 All you need to do is start.
The hardest part of the whole process is deciding to start. And then the next hardest part is maintaining writing momentum. Writing can be such an isolating process—especially for beginner writers. You might find that you have all the energy and focus in the world…for two weeks before your writing journey soundtrack begins to resemble some sad trombones.
Join a Community of Fellow Beginner Writers.
I love working with beginner writers, as well as more experienced writers who are new to the life writing genre. There's something quite magical about guiding a person through sharing their life experiences (plus, I benefit 100% because I get to meet some really amazing humans).
The one thing I see over and over again with beginner writers is a lack of self-confidence.
I want to change that experience. I want you to feel empowered, excited, and energized as you write your story. I want you to know that you can do this (because you can). And I believe I've found the best way to help encourage you: through community.
See, I can work 1:1 with you (and if that's more to your liking, please reach out and we can chat), but there is something incredibly powerful about belonging to a community. One where you're going through a similar journey along with others.
My Intro to Life Writing Group Coaching Class will create such a community.
You'll be immersed in a safe space with writers who are embarking on a similar journey as yourself. So, you'll not only benefit from the things that I can share with you, but you'll also feel supported and connected through a peer writing group.
Studies have shown the power of accountability and how we humans reach our goals so much more when we enlist the help of others. You don't need me to cite sources on that (but I can if you want—just reach out!).
I can offer you a pretty solid formula that will help you write your memoir:
Peer support + Accountability + Writing Time + Industry Knowledge
Will you have a finished product at the end of the 6-week class? Not likely. Depending on your project, that final version could take months or even years. But don't focus on that just now: The goal here is, simply, to start. And to feel supported and encouraged through the beginning process so that you set yourself up to continue writing, after the class has ended. What you will have at the end of the 6 weeks, though is clarity on what you're doing, what form you'd like to use, and a plan for writing your story. Bonus: You may also have made a bunch of cool, new connections…ones that may continue after the class has ended.
Here's how it works:
For 6 weeks, we'll meet weekly for 75 minutes via Zoom. In addition to this scheduled instruction time, there will be one additional (and optional) silent write time each week. 
What's Included
Peer support & accountability, with other beginner-level writers, facilitated by a professional editor
6 life-writing specific topics (noted below), enhancing your knowledge of the memoir structure
Access to recordings of each class
A summary guide of all the modules
Worksheets to allow you to create a plan for your memoir
1:1 coaching opportunities with a professional editor
Dedicated time to write (priceless!)
Opportunity to share challenges, gain advice, and celebrate wins in a group setting (community!)
Opportunity to extend the community beyond the 6 weeks by forming your own writing group
Opportunity to work 1:1 with me via book coaching for a 15% reduction in fee after the course

15% off a structural edit with me, which participants can book with me anytime after the course (each project will differ, but to give you some idea, this translates into a savings of $375 for a 65K manuscript)
15% off further life writing courses (e.g., Life Writing for Intermediate Writers; Editing your Memoir)
Class Structure
Weekly class time (75 min), where we'll come together to share challenges and celebrate wins before diving into a learning module
One dedicated group writing time available each week  (1 hour) to any participant who would like to enhance their accountability and schedule in time to write (optional)

Private Facebook group where participants can connect throughout the 6 weeks
Each participant will get two 1:1 30-min coaching calls with me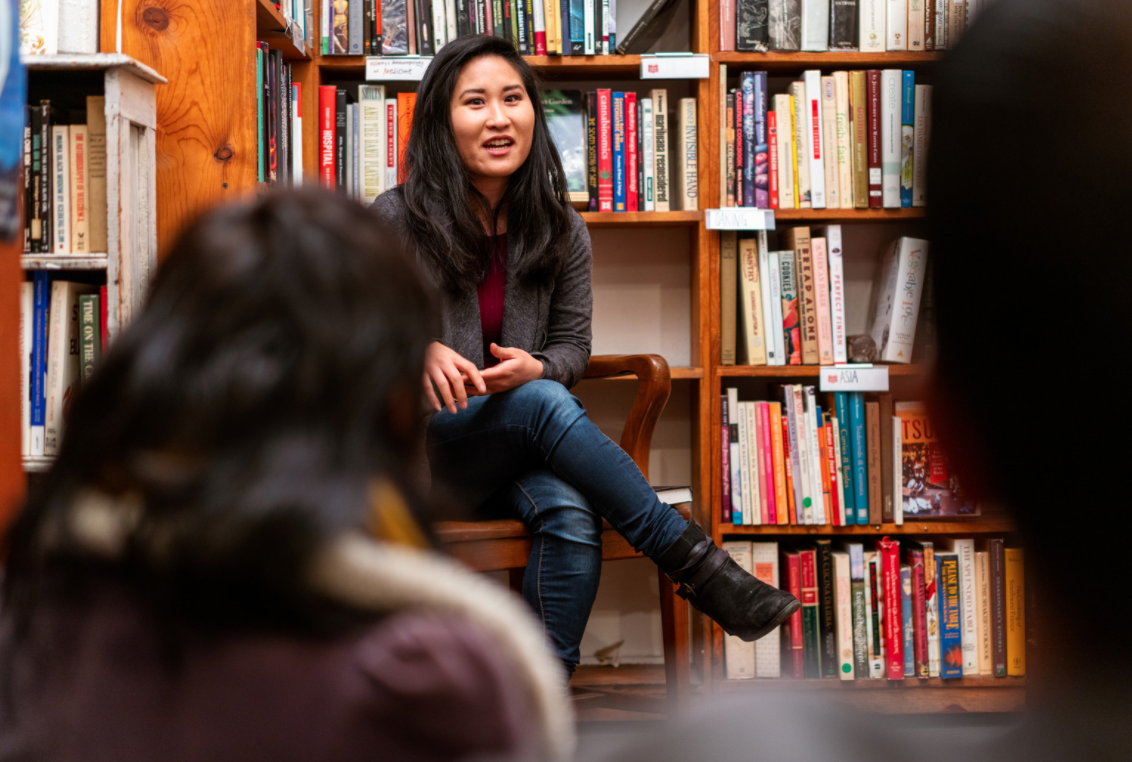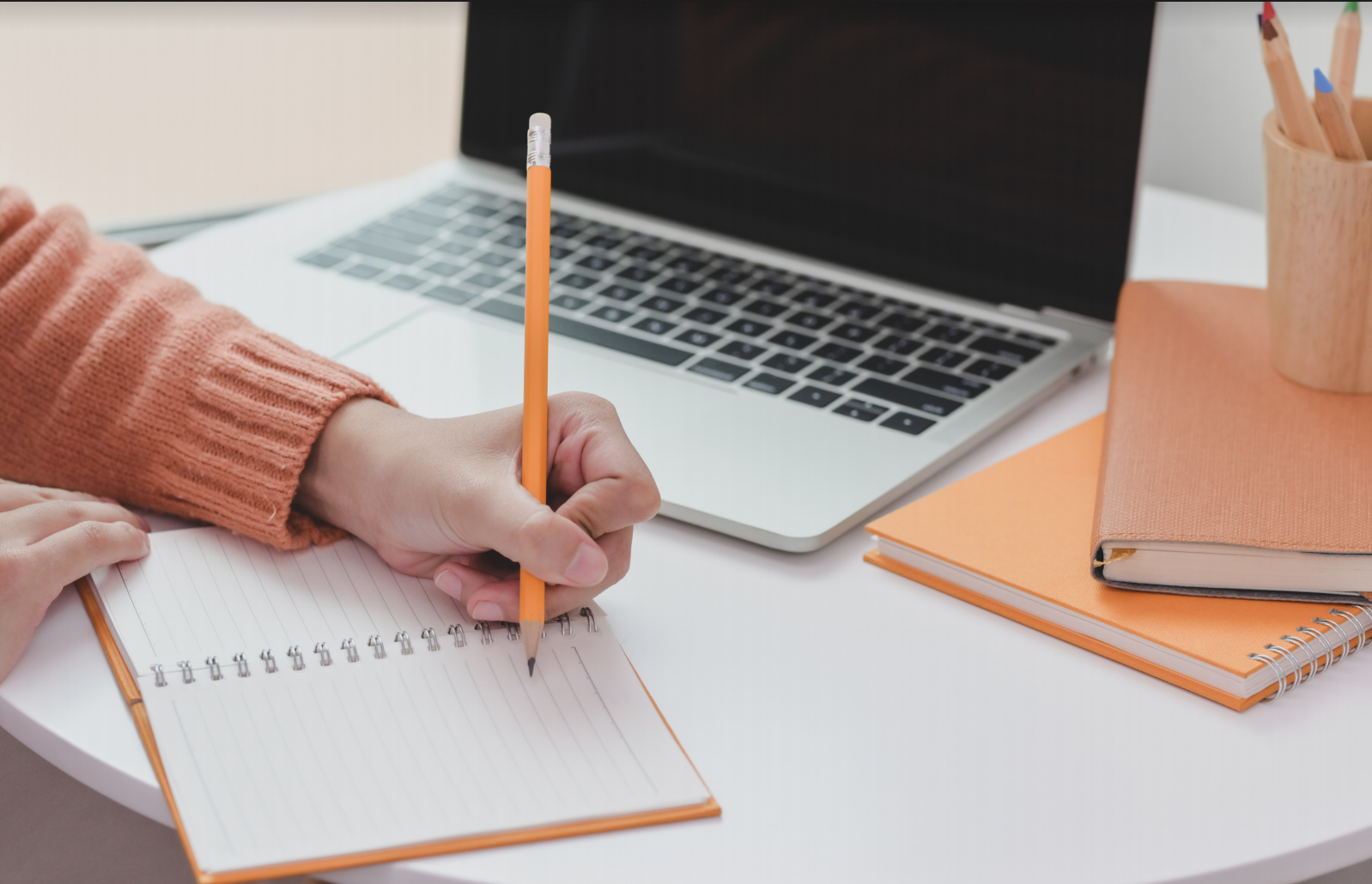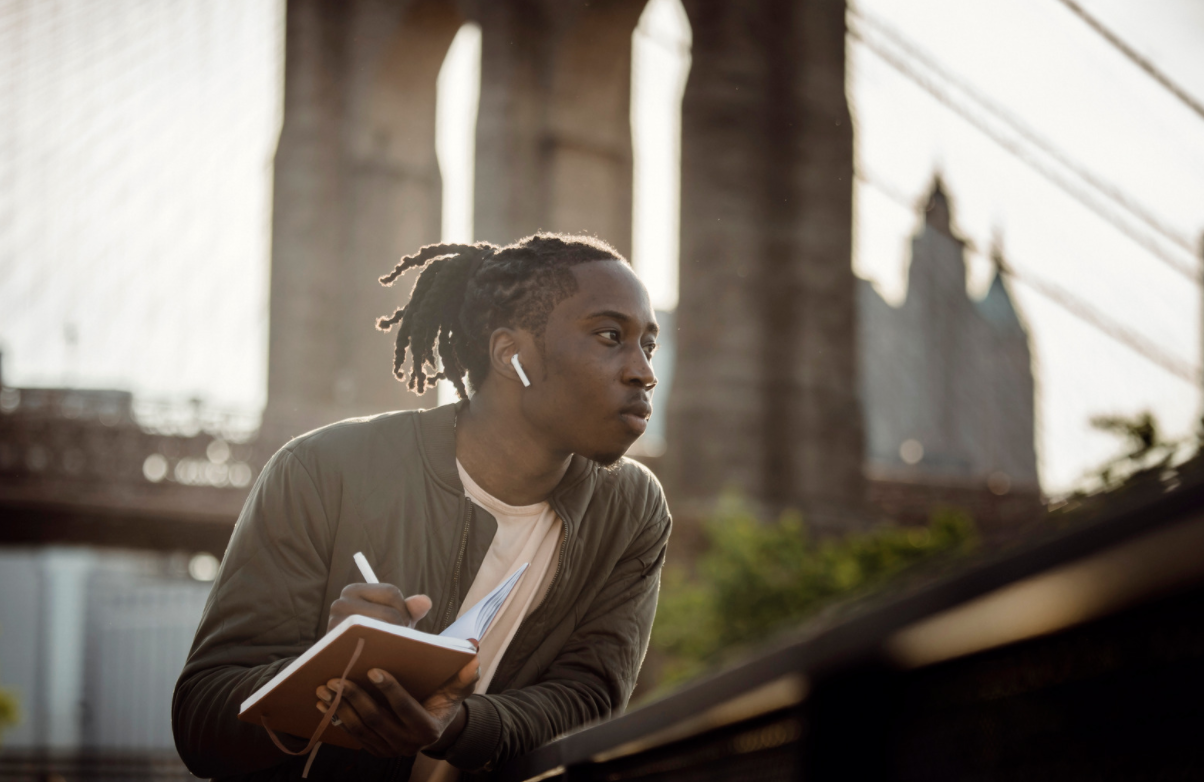 Week 1 : Finding your memoir's focus + message (Creating a Story within your Life)
Memoir 101 facts

What is a memoir?

What is not a memoir?

Worksheet: Identifying your memoir focus

Worksheet: Identifying your memoir message
Week 2: How to treat real people as characters
Your memoir is still a story and the people in your life are characters in that story

What you can and can't say/write

Identifying who is needed

Bringing your characters alive

Worksheet: Creating Character Sheets

Worksheet: Choosing your Characters
Week 3: How to deal with other people's negative reactions
What are your rights if someone doesn't want you to write about them?

How can you protect yourself from libel

How to cope after your story has been published

Worksheet: Character Risk Assessment 
Week 4:  Enhancing the story element (dialogue, creativity)
How to choose where to begin your story

Crafting that essential first chapter

5 ways to start each chapter

How to write "natural" dialogue

Identifying the conflict and story arc

How to know where to end your story

Other creative elements—should you add them into your story? (e.g., flashbacks, time shifting, inserting other voices into your story)
Week 5: Writing about difficult subjects
How to protect yourself when writing vulnerable stories

Worksheet: Creating a safeguard plan for yourself
Week 6: What's next?
Overview of the editing process

Overview of the publishing industry (traditional, hybrid, self-publishing)

Group Discussion: Memoir (Ask Anything!)

Group Discussion: What's next (goal setting, accountability, writing groups)
Whether your life is something that could be the next big Netflix series or you just want to write for your own benefit, here's a chance to start turning that project from "I should do that someday" to "Oh my gosh, I'm actually doing this!"
 COST: $650 per participant*
 payment plans available 
NEXT COHORT: JUNE 2023 (Anticipated Start Date: Mid-June; exact date TBD by the group)
 Spaces filled up fast for my previous cohorts, so if interested in the spring group, I encourage you to save your spot early. 
Contact me for more info and to save your spot.
I, along with some other amazing humans, can't wait to meet you.
I promise
to make this a safe space.
I've worked with memoir writers for a while now, so I understand that some memoirs are more vulnerable than others. Please consider whether a group setting is the best environment for you if you are writing about trauma or anything that you may not be ready to share. I do offer 1:1 coaching if that may be a better approach for you.
In order to make this as safe a place as possible, each participant will sign a confidentiality contract prior to the course, noting that anything said in the class is private and will not leave the Zoom space. The group will decide, as a collective, whether sessions should be recorded and the decision must be unanimous and will be made in an anonymous manner.
Additionally, nobody will feel required to share specifics of their story in the class. If you'd like to speak in general terms ("I'm currently writing a difficult scene and find I'm stuck"; "I managed to draft three chapters this week"; "I'm having trouble writing dialogue for something that happened twenty years ago"), that is completely fine and you'll still receive value from the course. You only need to share what you feel comfortable.
Spaces are limited—I'm capping participants at 7 to allow for more personal attention and discussion.
You got this. I hope to see you soon.